Alternatives is a community-based mental health agency located in the East End of Toronto. We provide one-to-one client counselling, case management and community supports to individuals who have significant mental health challenges.
We value the knowledge and strengths of the individuals who use our services and are committed to giving choice and flexibility to the individuals we serve. We provide individual community support and counselling, groups, advocacy, linkages to other services, information and referrals. We are recovery-oriented in that we focus on self-determination, support / connection, and self-advocacy and hope as part of a journey towards improved well being.
Alternatives serves the East York Community.
Languages served: English, Cantonese, Tamil, Malayalam.
We are funded by the Toronto Local Health Integration Network. For a copy of our current agreement, click here (along with the 2015-16 amendment ,  and 2017-18 amendment )
Intake Process
Contact The Access Point.
You can reach them at
1-888-640-1934 or www.theaccesspoint.ca
to complete an application.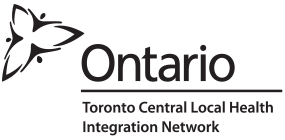 COVID – 19   
PLEASE NOTE THAT DUE TO COVID -19 ALL CLIENT PROGRAMMING AND OUTINGS ARE CANCELLED UNTIL FURTHER NOTICE.
Our Land Acknowledgement
We at Alternatives, East York Mental Health Counselling Services Agency acknowledge that we work and live on Treaty 13 territory which was established between the Mississaugas of Credit River of the Anishinaabek Nation and the British Crown. We further acknowledge that we are surrounded by treaty 13a, treaty 20 also known as the Williams treaty and treaty 19.
We acknowledge the Wendat and Haudenosaunee people that also occupied this territory. This territory is the subject of the Dish with One Spoon Wampum Belt Covenant. This covenant was created between the Haudenosaunee Confederacy and the Anishinaabek including allied nations to peaceably share and protect the resources around the Great Lakes.
Alternatives, East York Mental Health Counselling Services Agency acknowledges that we are all treaty people. We shall honour and respect the past in order to move forward carrying the visions of our ancestors.
Miigwech, Niá:wen